Eliminate the oven, dehydrator or microwave
Quickly & non-destructively measure dry matter in avocados.
Crop management and harvest timing
Accurately measure avocado quality in seconds for data-driven harvest planning.
Post-harvest quality assurance
Inspect incoming lots and assess avocado quality parameters in cold storage, ripening rooms, and distribution centers.
Crop breeding and research
Rapidly collect internal quality data for high-throughput phenotyping, breeding and analytical research.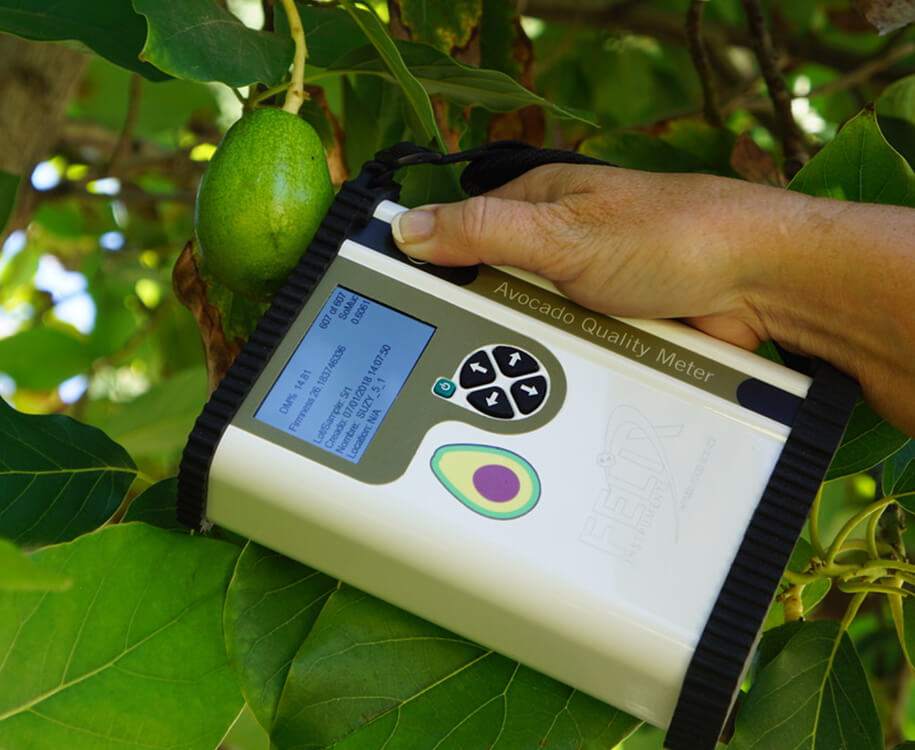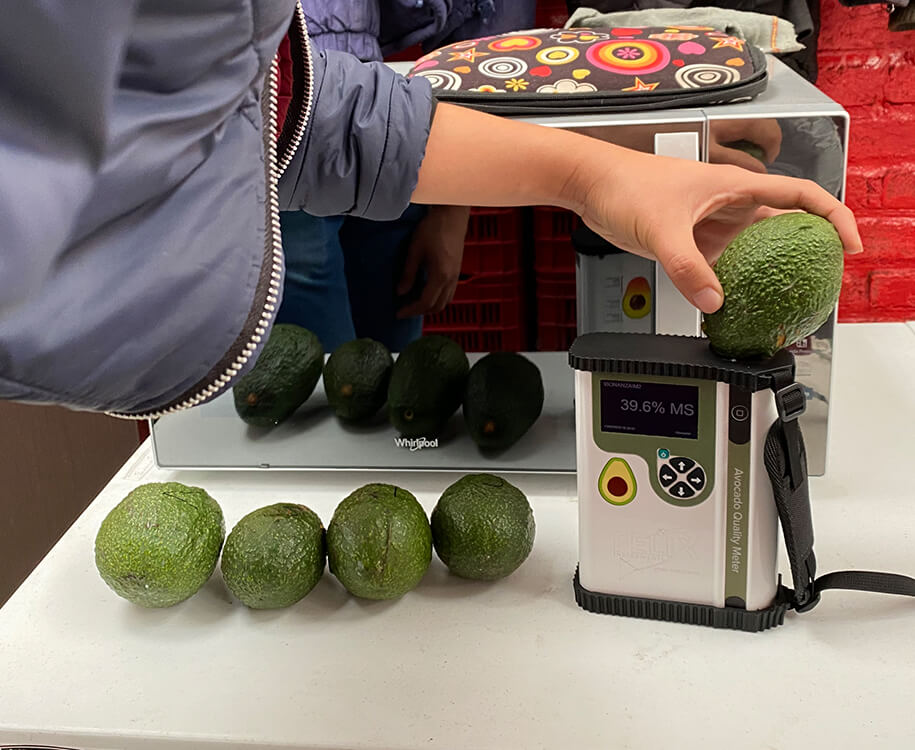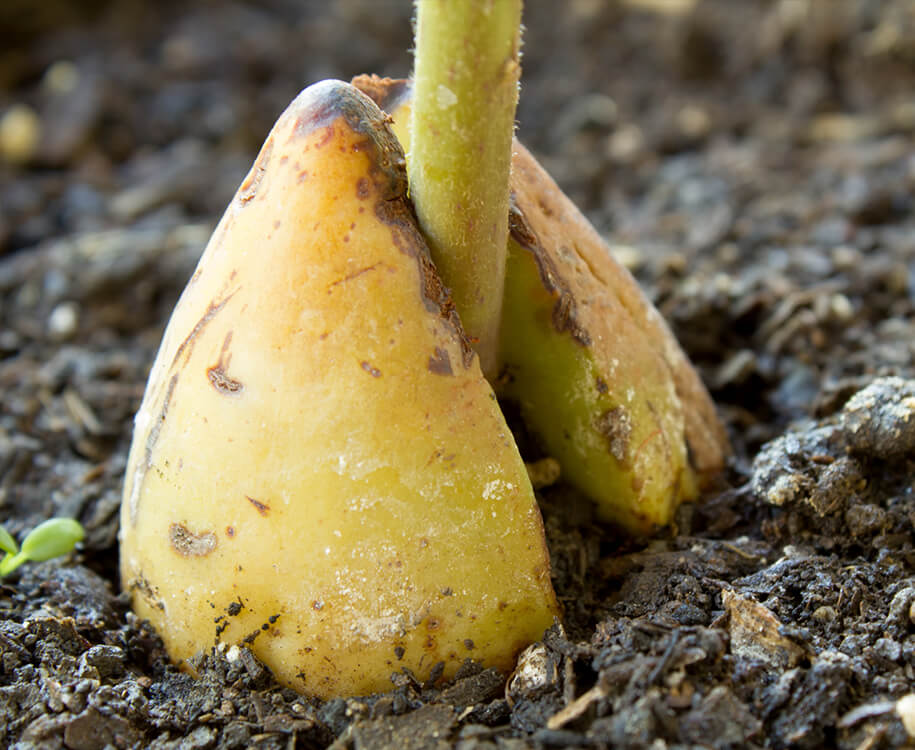 Turning complex science into actionable insights.
Intuitively designed for high performance, the Avocado Quality Meter gives you the power to make confident, data-driven decisions about your orchard.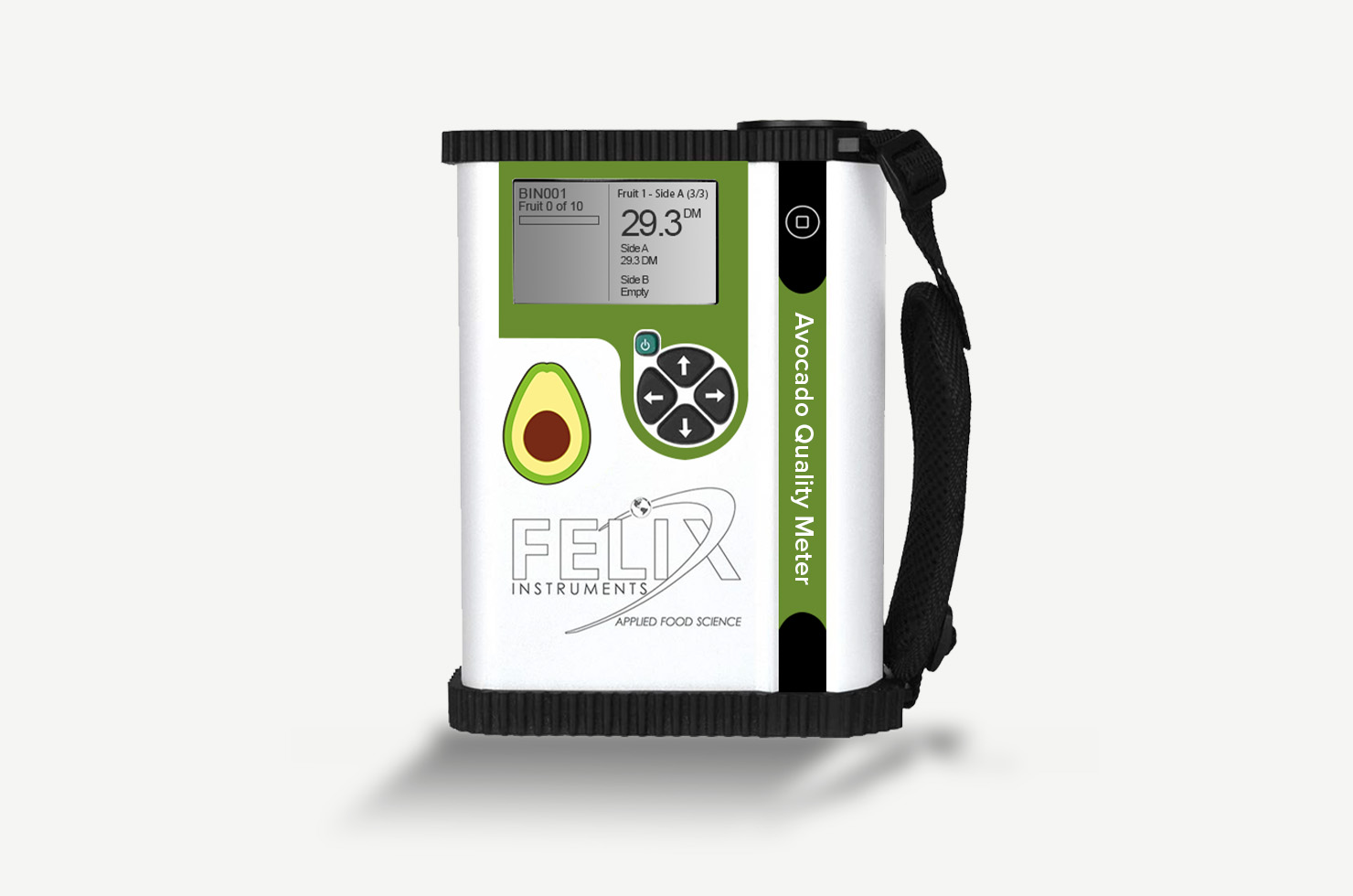 Lightweight & portable
Ergonomic and lightweight design allows for easy data capture, whether on site or in the lab.
Powerful spectrometer
The Avocado Quality Meter's powerful 640-1050 nm spectrometer captures dry matter data with speed and precision.
WIFI connectivity
Easy data transfer via WIFI and SD card for later analysis.
Scans in seconds
Collect actionable dry matter data in just 8-12 seconds with the Avocado Quality Meter's performance-based design.
Anti-glare LCD screen
Designed with field use in mind, the Avocado Quality Meter's transflective LCD screen is easily viewed in any lighting conditions.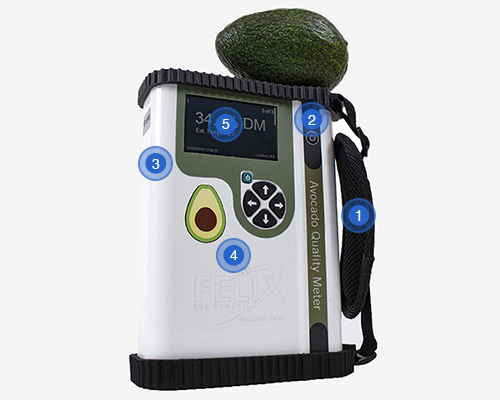 Measure avocado maturity in seconds


Does this product come with a warranty?

All devices from Felix Instruments – Applied Food Science come with a 12- month warranty at the point of sale. The warranty covers repairing and replacing defective parts of the instrument that were manufactured directly by Felix Instruments. The warranty does not cover wear and tear, neglect, misuse, accident, or excessive deterioration. Further, unauthorized repair and alteration by an unauthorized party voids the warranty. More information can be found in the operation manual of your instrument.
Is the Avocado Quality Meter waterproof?

The Avocado Quality Meter is not designed to be waterproof and should not be used underwater. The Avocado Quality Meter is designed to be water-resistant. Use in light rain is fine, however, there are electronics inside of the Avocado Quality Meter that can be damaged from water entering the instrument, so it is not recommended to use the Avocado Quality Meter during heavy rainfall.
What are the operating conditions of this product?

The recommended operating temperature range for the Avocado Quality Meter is 0 – 50° Celsius.
Does the Avocado Quality Meter work on small avocados?

The model was built using size 36 to 48 avocados. Due to NIR transmittance, the pit of smaller avocados are more likely to interfere with dry matter measurements. We do not know the avocado size cutoff, but for the most accurate measurements we recommend that the avocados fall within the range that the model was built on.
Do I need to build my own avocado model?

No! The Avocado Quality Meter is preloaded with a robust model and fully calibrated when it leaves out production facility.
Have additional questions?
Click the link below to speak with one of our staff scientists about your specific application.
Specifications
| | |
| --- | --- |
| Spectrometer: | Hamamatsu C11708MA |
| Range: | 640-1050 nm |
| Spectral Sample Size: | 2.3 nm |
| Spectral Resolution: | 20 nm (FWHM) maximum |
| Light Source: | Halogen Tungsten Lamp with gold reflector |
| Lens: | Fused silica coated to enhance NIR |
| Shutter: | White painted reference standard |
| Display: | Sunlight visible transflective LCD screen with backlight |
| Operating Conditions | 0-50ºC, 0-90% non-condensing humidity |
| | |
| --- | --- |
| PC Interface: | Wi-Fi |
| Data Recorded: | Raw data, reflectance, absorbance, first derivative second derivative, GPS coordinates, Date, Time |
| Measurement: | Dry matter |
| Power Source: | Removable 3400 milliamp hour lithium-ion batteries |
| Battery Life: | 500+ measurements |
| Body: | Heavy-duty powder coated aluminum body |
| Dimensions: | 7.1″ x 4.75″W, 1.75″ thick |
| Weight: | 1.05 kg |
F-751 Calibration Tutorial
Rapid, non-destructive avocado dry matter measurement.
Quickly & non-destructively measure dry matter in avocados.
Request a quote for a F-751 Avocado Quality Meter
Pricing and all related materials will be sent directly to your inbox.