October 21, 2020 at 9:25 pm | Updated October 21, 2020 at 9:25 pm | < 1 min read
Our F-751 Mango Quality Meter measures brix and dry matter of the fruit non-destructively both on and off the tree making it useful for breeders, growers, packers, and shippers! Recently, we have had several people asking what the optimal range of dry matter and brix should be for Mangoes to be harvested (Keitt and Kent) so we thought this would be a perfect time to do another (short) blog post about it!
Our Application Scientist, Eric Munoz-Garcia had this to say, "In our experience, a mango will achieve 22% dry matter at full maturity, the general consensus is that a range of 14-16.5% minimum dry matter (depending on variety and location) will maximize time for transport and storage. We have seen that best harvest practices typically involves 90% of the fruit be over the 15% dry matter." We have done another blog post on this that's a bit more in depth and it's linked here. One other article that Eric suggested as a reference when looking at dry matter and brix assessment of mangoes is from Australian Mangoes entitled "Factors that influence dry matter."
If you've been interested in our Mango Quality Meter or any of our other tools and have questions like this, please do not hesitate to ask! Our Application Scientists love to work with people on questions and talk about how our instruments can help!
Subscribe to the Felix instruments Weekly article series.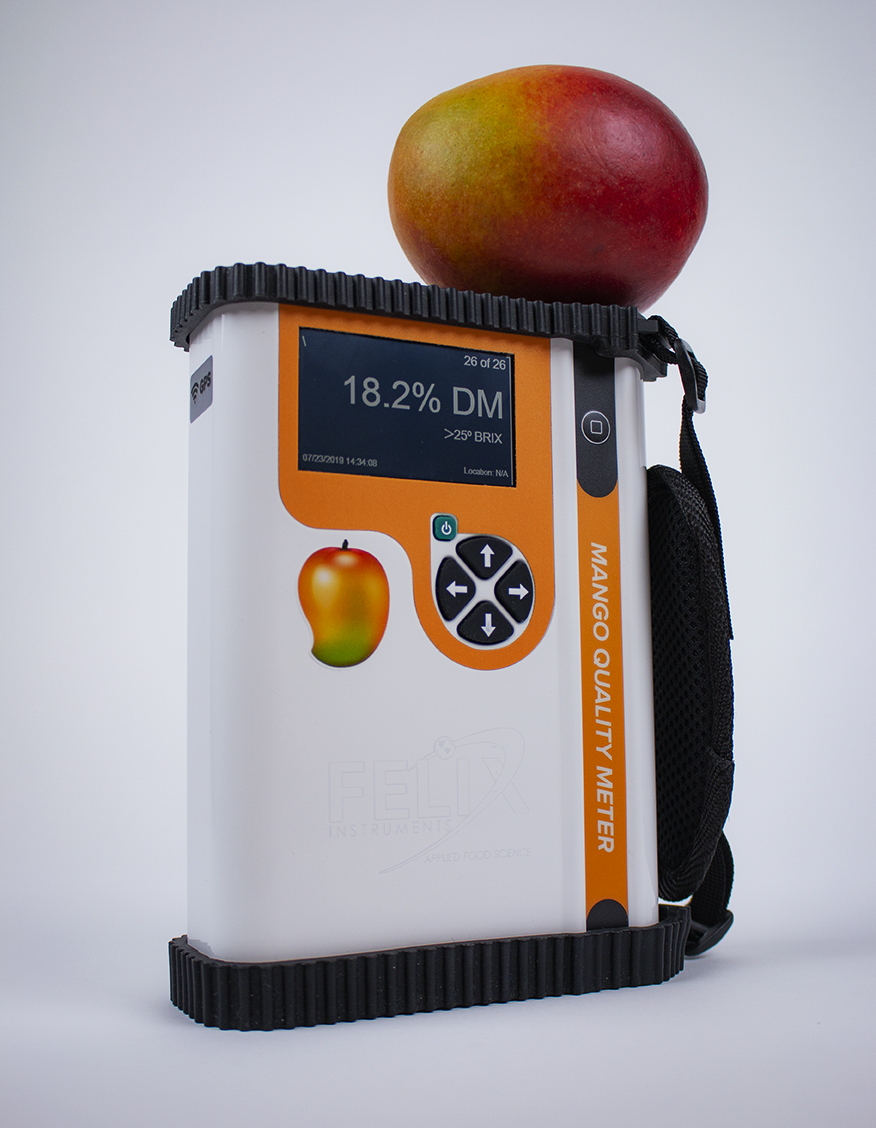 Feature Image courtesy of Jeremy
Request a quote for a Felix Product
Pricing and all related materials will be sent directly to your inbox.