August 2, 2019 at 3:18 am | Updated August 2, 2019 at 3:18 am | < 1 min read
Dr. Jorge Osuna of INIFAP, who has remained an invaluable asset to Felix Instruments over many years, presented the poster – Novel Non-Destructive Technique to Determine Optimum Harvesting Stage of Ataulfo Mango Fruit – at ASHS 2019 in Las Vegas. To view and download the poster in it's entirety, click the image below or click here.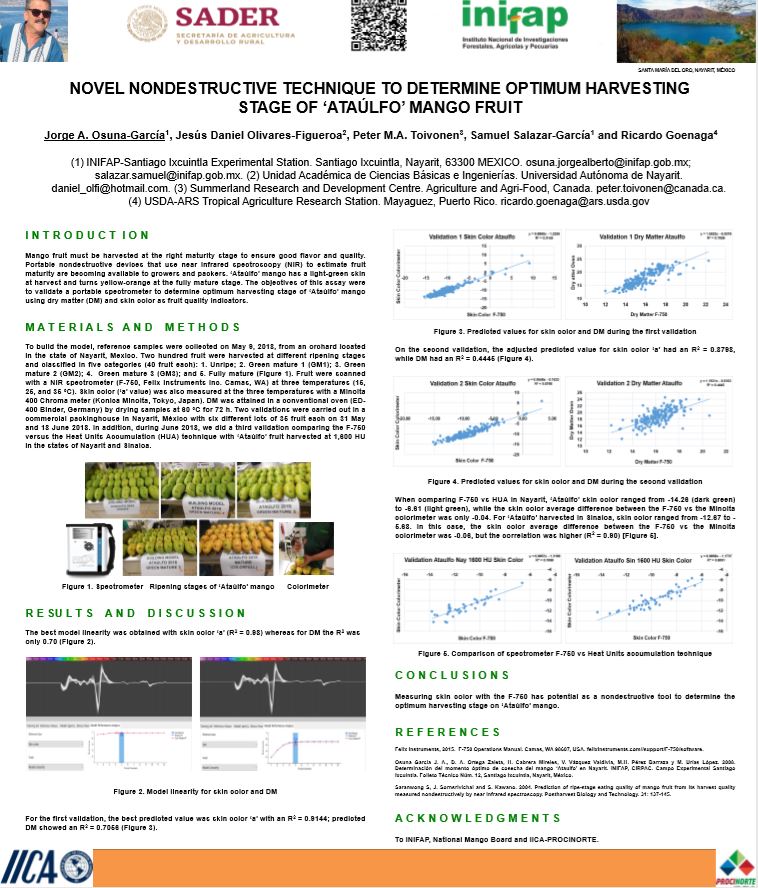 Request a quote for a Felix Product
Pricing and all related materials will be sent directly to your inbox.