March 20, 2023 at 4:06 pm | Updated March 20, 2023 at 4:06 pm | 8 min read
Food production is the largest industry in the world and arguably also the most significant one. The food industry is, however, facing several challenges, such as increasing demand, a changing climate, scarcity of water, and the need to limit emissions and pollution. Therefore, we need people with working knowledge of the latest research advances in ag tech solutions to tackle these problems. To fill this lacuna, some universities have developed courses, graduate programs, and curricula that provide theoretical and practical experience to students in the latest ag tech that are being used in new methods of food production in precision and smart agriculture, postharvest operations, food processing, preservation, quality control, safety, sensory appeal, and packaging, while protecting the environment. 
This article lists 50 top graduate programs in ag tech, including 25 top global universities for precision agriculture as judged by industrial leaders. Also, SCImago Institutions Rankings (SIR) and USNews have guided the choice of universities for Food Science. Students who want to learn sustainable and modern agriculture methods and companies looking to hire graduates will find the following list useful. 
1. University of New England (UNE)
Subscribe to the Felix instruments Weekly article series.
Location: Armidale, Australia
Graduate Certificate in Agriculture (Precision Agriculture) and  Master of Science (Precision Agriculture). UNE is the only Australian University offering a graduate certificate and master of science in precision agriculture. 
2. Lincoln University
Location: Canterbury, New Zealand
Master of Precision Agriculture is a 1.5-year program where students can learn "high-level skills and capabilities in data gathering and management," which can open job opportunities as decision-makers in food production organizations and large farming corporations.
3. University of Saskatchewan
Location: Saskatoon, Canada
For the Certificate in Precision Agriculture offered by the College of Agriculture and Bioresources, students develop experiential skills in a wide range of precision agriculture technologies to measure and manage variability in crop production. Graduates will get industry-friendly scientific training, and many ag tech businesses seek USask graduates.
4. South Dakota State University
Location: Brookings, South Dakota, USA
Precision Agriculture Certificate (Graduate) is a 12-credit certificate that provides students with the knowledge and practical experience in precision farming and its protocols. It can be taken as a stand-alone course or stacked into a Professional Science M.S.; South Dakota State University was the first U.S. college that began offering a four-year precision ag degree in 2016.
5. North Dakota State University
Location: Fargo, ND, USA
The Precision Agriculture (PAG) program is offered as a major by the College of Agriculture, Food Systems, and Natural Resources, leading to a graduate certificate. Students get an in-depth education in theory and practices of the sciences and technologies in precision agriculture to improve efficiency, profits, and environmental stewardship in high-tech agricultural production systems.
6. Purdue University
Location: West Lafayette, Indiana, USA
Precision Agriculture Digital Badge is an online 12-week non-credit course designed to give various practitioners an understanding of site-specific agriculture to improve productivity or meet client needs. 
7. Ohio State University
Location: Columbus, OH, USA
Precision Agriculture is a research program to develop nutrient management strategies, technologies, and field operations machinery control. 
8. Iowa State University
Location: Ames, Iowa, USA
Agricultural Systems Technology is a hands-on curriculum that teaches students to manage equipment, machines, computers, and biological processes to create improved agricultural systems considering sustainability, nature conservation, and profitability.
9. University of California, Davis
Location: Davis, California, USA
Precision Agriculture is a minor program offered by the College of Agricultural and Environmental Science to prepare students for positions in site-specific crop management.
10. Kansas State University
Location: Manhattan, Kansas
Precision agriculture B.S. in Agricultural Technology Management provides students with a solid technological basis, focusing on precision agriculture components and practices.
11. University of Sydney
Location: New South Wales, Australia
Precision Agriculture Laboratory (P.A. Lab) "is the descendant of the Australian Centre for Precision Agriculture (ACPA) " and continues ACPA's mission to provide P.A. science and training so that leading agricultural industries can incorporate precision farming management techniques.
12. Oklahoma State University
Location: Stillwater, Oklahoma, USA
Graduate School at Oklahoma State University in Precision Agriculture focuses on nutrient management, especially nitrogen use in cereals. 
13. Massey University
Location: Massey, New Zealand
 New Zealand Centre for Precision Agriculture develops leading precision technology tools for land management solutions that are also taught in graduate and undergraduate courses.
14. Wageningen University and Research
Location: Wageningen, Netherlands
The National Field Lab for Precision Farming addresses lacunae in technology and knowledge for farmers' use through site-based agriculture that employs variable rate applications. It also guides and supports the adoption of precision ag technology by small groups of farmers. The University also offers Course Postharvest that covers innovative technologies to ensure enough food production sustainably.
15. Colorado State University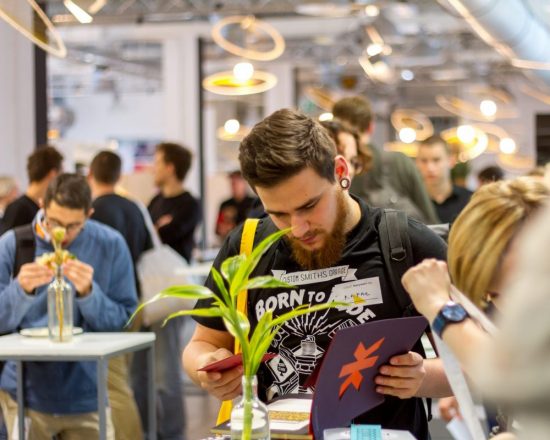 Location: Fort Collins, CO, USA
Soil and Crop Sciences has six concentrations, including Sustainable Agricultural Management, where students learn precision farming and biotechnology to improve productivity while minimizing the environmental impact of agriculture. 
16. University of Sao Paulo
Location: São Paulo, Brazil
Laboratory of Precision Agriculture conducts research, teaching, and extension in the science and technologies for site-specific agriculture. In addition, undergraduate students in Agronomy are taught precision farming.
17. McGill University
Location: Montreal, Canada
The Bioresource Engineering department offers master's and doctoral research programs in several ag technologies, from precision ag, smart agriculture, postharvest technologies, food processing, food safety, etc. 
18. Cornell University
Location: Ithaca, NY, United States
Soil & Crop Sciences Section offers graduate and undergraduate degrees in agronomy, field crop science, soil science, and environmental information systems
19. University of Minnesota
Location: Minneapolis, MN, USA
Agricultural Systems Management program is for undergraduate students and teaches them the latest in precision technology, machinery, and livestock production.
20. University of Georgia
Location: Athens, Georgia, USA
Integrative Precision Agriculture offers many IPA courses, and academic departments are integrating Precision Agriculture themes within existing majors.
21. Washington State University (WSU)
Location: Pullman, Washington, USA
Center for Precision and Automated Agricultural Systems (CPAAS) and the Agricultural Technology and Production Management (AgTM) offers academic programs that cover precision farming techniques and equipment to grow crops safely and efficiently.
22. University of Kentucky
Location: Lexington, Kentucky, USA
Integrated Plant & Soil Sciences program is interdisciplinary, covering a range of agricultural subjects, including precision resource management, which students can study to get masters and doctoral degrees.
23. University of Missouri
Location: Columbia, MO, USA
Precision Agriculture Technology Graduate Certificate seeks to prepare students for jobs in the ag tech industry by focusing on courses that cover precision agriculture and supporting subjects.
24. University of Florida
Location: Gainesville, Florida, USA
Certificate in Applications in AI-based SmartAg Systems (CALS) is given to students by the Agricultural and Biological Engineering graduate studies program for 3-tier courses in precision farming and SmartAg. 
25. Auburn University
Location: Auburn, Alabama, USA
Auburn precision agriculture program offers graduate and online degrees in agriculture to teach how to grow safer and healthy food while keeping the environment clean. The University also hosts workshops annually on the latest ag tech technologies and strategies.
26. Texas Tech University
Location: Lubbock, TX, USA
The Crop Ecophysiology & Precision Agriculture Laboratory in the Department of Plant and Soil offers precision agriculture and agricultural remote sensing courses aligned to state and national needs and supports the food industry. 
27. Mississippi State University
Location: Starkville, Mississippi, USA
Precision Agriculture Certificate requires at least ten credits and covers technologies in "decision-based agricultural planning and implementation."
28. University of Idaho
Location: Moscow, Idaho, USA
Horticulture and Urban Agriculture, B.S covers computer-controlled greenhouses, plant science farms, and other horticulture subjects for real-world crop production.
29. University of Arizona
Location: Tucson, AZ, USA
The Bachelor of Science in Sustainable Plant Systems: Controlled Environment Agriculture Emphasis program offered by the University of Arizona emphasizes Controlled Environment Agriculture, such as hydroponics, aquaponics, and greenhouses.
30. Northern Michigan University
Location: Marquette, Michigan, USA
Controlled Environment Agriculture Bachelor's Degree provides students with an interdisciplinary education in multiple aspects of the industry in preparation for future careers. 
31. North Carolina Agricultural and Technical State University
Location: Kannapolis, North Carolina, USA
The Center for Excellence in Postharvest Technologies (CEPHT) has multidisciplinary programs that provide experiential education in cutting-edge postharvest research and technologies. In addition, it creates jobs in the entire agricultural supply chain in the state.
32. Whittle University College
Location: Whittle, Essex, UK
MSc Postharvest Technology course gives students the benefit of research undertaken with the industry to learn the latest advanced techniques for postharvest handling and their limits.
33. South China University of Technology
Location: Guangzhou, China
Postharvest science of Horticulture graduate programs & courses in storage and preservation of horticultural products make the University one of the best places to study the subject.
34. Jiangnan University
Location: Wuxi, Jiangsu, China.
Ph.D. Degree Program in Food Science and Engineering focuses on non-destructive detection technology and equipment for food and agricultural quality, food processing, nutrition, and safety technology. 
35. University of Massachusetts Amherst
Location: Amherst, USA
UMass Food Science Graduate program is considered a global topper in food science. Students can study how science and technology applications can lead to a profitable, safe, healthy, and high-quality food supply.
36. China Agricultural University
Location: Beijing, China
College of Food Science and Nutritional Engineering offers Master-Doctor, Master and Doctor of Engineering degrees in Food Science, Agricultural Products Processing and Storage Engineering, Nutrition and Food Safety, and Food Biotechnology.
37. Zhejiang University
Location: Hangzhou, China
Bachelor's in Food Science and Engineering trains students in fundamental theory, knowledge, and skills in the necessary technology, engineering, design, marketing, innovative thinking, and scientific research. The University also offers doctoral degrees in the subject.
38. University of Queensland
Location: Brisbane, Australia
Master of Food Science and Technology equips food industry students with the latest science in food quality management and safety, food chemistry, preservation, processing, and microbiology. UQ is ranked first in Australia for food science and technology research.
39. Universidade Estadual de Campinas
Location: Campinas, Brazil
The Postgraduate Program in Food Science offered is number one in the country for 
teaching and research in the subject, and the program is considered a center of excellence.
40. University of Guelph
Location: Guelph, Ontario, Canada
In the Food Science (FOOD) program, students learn to apply chemistry, microbiology, and physics to food processing and develop new products and processes.
41. University of Illinois at Urbana-Champaign 
Location: Twin cities of Champaign and Urbana, Illinois, USA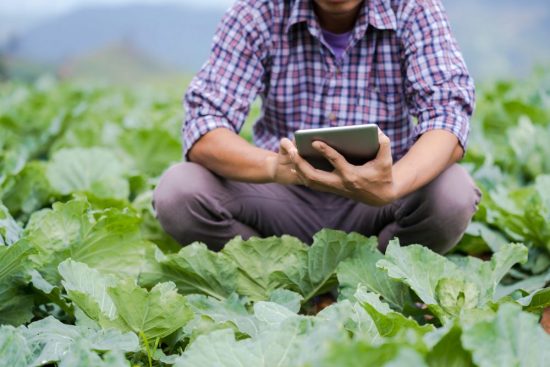 Food Science M.S. & Ph.D. teaches students how to apply state-of-art science and engineering to ensure food volumes, quality, variety, safety, and attractiveness. 
42. University of Copenhagen
Location: Copenhagen, Denmark
Master of Science (MSc) in Food Science and Technology is a two-year program to develop future foods focusing on health, taste, and sustainability. Students can specialize in one of four areas- Brewing Science and Technology, Plant-Based Foods, Dairy Science and Technology, and an Individual Specialisation.
43. University of Wisconsin, Madison 
Location: Madison, Wisconsin, USA
Food Science, B.S., and Food Science, M.S. offered by the University are among the best in the USA, covering sensory quality, food properties, food processing procedures, storage, preservation, safety, and microbial control. 
44. Universita degli Studi di Milano
Location: Milan, Italy
The Bachelor's Degree course in Food Science and Technology provides knowledge and professional skills that allow graduates to work in food production, distribution of food and drinks, and the sectors in the entire supply chain.
45. Seoul National University
Location: Seoul, South Korea
The Undergraduate courses offered by the Department of Food and Nutrition on food science help students understand food quality and how to evaluate it. Graduates can find quality control and product development positions in the food industry. 
46. Ghent University
Location: Ghent, Belgium
Master of Science in Food Technology takes a "Farm to multidisciplinary fork approach" by emphasizing the role of postharvest operations, processing, and preservation technologies to increase food's shelf life and stability.
47. Aarhus University
Location: Aarhus, Denmark
Master's degree in food, technology and nutrition covers modern processing methods' influence on food properties, molecular biology, and interactions between food technology, nutrition, and health.
48. Rochester Institute of Technology USA Masters Programs
Location: Henrietta in Rochester, New York, USA
Packing Science BS teaches students innovative packaging design for food and other items. Packaging Science MS  focuses on creating strong, durable, and environmentally friendly packaging that can withstand distribution and transportation.
49. Munich University of Applied Sciences
Location: Munich, Germany
Bachelor's and Master's Packaging Technology study programs emphasize paper and plastic packaging materials. Munich is one of the few German universities offering an entire program on the packaging.
50. Sheffield Hallam University
Location: Sheffield, South Yorkshire, England
Design – Packaging (MA/MFA) Postgraduate Courses is an interdisciplinary design program to innovate with materials and technology.
The above list needs to be more comprehensive and cover even all the countries that have respected graduate programs in ag tech. Felix Instruments Applied Food Science has precision tools to monitor and control fresh produce quality and controlled environment gas analysis helpful in the entire food supply chain. The instruments have been used in hundreds of research experiments. The industry also trusts the tools to detect internal parameters to improve food quality, quantity, and taste and reduce waste and carbon emissions.
Sources
Best global universities for food science and technology. (n.d.). Retrieved from https://www.usnews.com/education/best-global-universities/food-science-technology
Lab, S. (n.d.). Scimago Institutions Rankings. Institutions and University Rankings. Retrieved February 24, 2023, from https://www.scimagoir.com/rankings.php?sector=Higher%2Beduc.&country=OECD&area=1106
Wire, B., … Jacobs, D. (2019, October 1). 25 Best Colleges for Precision Agriculture. Global Ag Tech Initiative. Retrieved February 24, 2023, from https://www.globalagtechinitiative.com/market-watch/25-best-colleges-for-precision-agriculture/#slide=60708-60712-9
Request a quote for a Felix Product
Pricing and all related materials will be sent directly to your inbox.