February 28, 2023 at 4:24 pm | Updated February 28, 2023 at 4:29 pm | 11 min read
The following is a refined list of agriculture events covering topics and themes related to producing and supplying fresh and processed food, fiber, medicines, and cosmetics. It is also suitable for individuals from industries that create machinery, analytical and measuring equipment, packaging, storage, and logistics solutions. We aim to present you with a valuable resource with significant events and opportunities to connect with Felix Instruments Applied Food Science.
If you would instead read this list in an infographic form, scroll down to the bottom or click here for the full download
Infographic preview:
Agriculture
In this section, the events concern general agriculture, food, or bioproduct production.
Horticulture
The second section covers events focusing on a wide range of horticultural crops.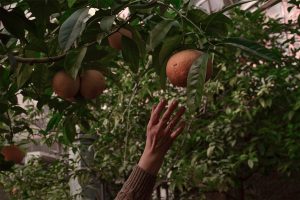 Fresh Produce
The third section concentrates on events covering fresh produce-vegetables and fruits.
2023 CPMA Convention and Trade Show to be held on 25-27 April in Toronto is, Canada's largest produce show.
Asia Fruit Logistica will be held on 6-8 September 2023 in Hong Kong and covers the fresh produce industry chain.
Freskon HelEXPO International Tradeshow for Fresh Fruit and Vegetables 2023, to be held 23-25 April 2023, at Thessaloniki, Greece, is a meeting for producers and international retail groups and transporters in Southeastern Europe.
Fruit Attraction 2023 will occur in Madrid from 3-5 October 2023. It connects professionals from the entire value chain and promotes innovation in the produce industry.
Fruit Logistica 2023 is held on 8-10 February in Berlin, Germany. It covers all sectors connected to the fresh produce business, including innovations, products, and services in the international supply chain.
London Produce Show (LPS), on 20-22 March 2023 in London, is the UK's main global produce event that connects suppliers with buyers.
Macfrut 2023, occurring on 3-5 May 2023 in Cesena, Italy, is a fruit and vegetable professionals' show.
medFEL 2023 on 26-27 April 2023 in Perpignan brings together stakeholders in France's fruit and vegetable sector.
Organic Produce Summit Monterey is on 12-13 July 2023 in Monterey, CA, "featuring exhibitors, presentations, and networking with leaders in the industry."
PeriLog – Fresh Supply Chain Asia will take place on 14-16 June 2023 in Shanghai for the fresh produce supply chain.
Southeast Regional F&V Conference taking place 5-8 January 2023 in Savannah, Georgia, is a fruit and vegetable conference.
Southern Exposure Florida -Produce the Final Frontier, taking place on 2-4 March 2023 in Florida, is a flagship conference and trade show for produce.
The Alabama Fruit & Vegetable Growers Association (AFVGA) Annual Conference and Trade Show are on 9-10 February 10, 2023, in Gulf Shores.
The New York Produce Show and Conference on 5-7 December 2023 in New York is North America's largest produce buying center.
TSW 2023 Fruit & Vegetables Industry Fair held on 18-19 January 2023 in Kielce, Poland, is for producers of fertilizers, plant protection products, cold storage, sorting and packaging machines, processing machines, and products that support horticulture, orchards, and nurseries.
United Fresh Convention & Expo 2023 on 18-23 April in San Diego, USA, is for fresh produce, tech innovations in transportation, supply chain development, etc.
Viva Fresh Expo on 30thMarch-1stApril 1, in Dallas, TX, USA, is for supermarkets, produce and floral producers, food service operators and distributors, packers, industry suppliers, and commodity boards.
West Coast Produce Expo 2023 is celebrating its 10th anniversary and will be held on 19-20 May 2023 in Palm Desert, California, for domestic networking for stakeholders of the fresh produce supply chain.
Fruit Production
The fourth section is only about events on fruits.
Logistics
The events in this cover various sectors like logistics, packaging, storage, transport, retailers, and hospitality connected with agricultural and horticultural production.
Events for Research Presentation
This section lists meetings and conferences where research findings are presented. You will likely meet CID Bio-Science and Felix Instruments Applied Sciences teams here.
In conclusion, this list serves as a comprehensive resource for individuals looking to explore and advance their knowledge and understanding of the fields related to fresh and processed food, fiber, medicines, and cosmetics. The events highlighted in this list provide valuable opportunities for networking and learning, and we hope it serves as a useful tool for those in the industry or related industries.
If you have an event that would be a great fit for this list, please don't hesitate to send it in! Please send them here: Hweber@cid-inc.com
Infographic Version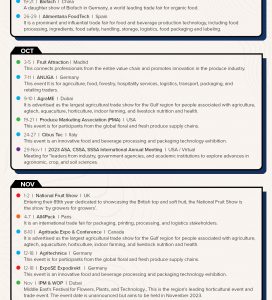 Request a quote for a Felix Product
Pricing and all related materials will be sent directly to your inbox.