Current Version
What version of software do you need?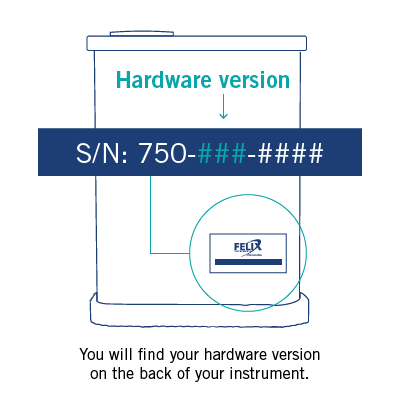 Model Builder
Firmware Version
Software Version

---

1.2.0.13102 and greater

1.3.0.192

---

1.2.0.7041 and lower
1.3.0.177
Firmware Updates

Hardware Version
Firmware Version

---

11 and greater
1.2.0.13102

---

Version 10
1.2.0.7041

---

9 and lower
1.1.0.5702
Firmware Update Tool 
Follow the instructions to update the firmware on your
F-750 Produce Quality Meter. 
Updates may include bug fixes, interface improvements, and new features.
Firmware versions 1.2 and greater are only compatible with Windows 10.
---
F-750 Model Builder Software
Software runs on a PC and allows users to create new models and calibrations from F-750 training set data and destructive reference values. Software provides full statistical analysis of model fitness.
System Requirements: Windows 7, 8, 8.1 or 10. Standard SD cards require SD card reader or USB 2.0 port and compatible adapter. Wireless SD cards require WiFi access. No internet connection required.

** Please note: user accounts on the Windows platform with a space in their name may experience issues using the ModelBuilder software
---
Data Viewer 
This program allows you to view measurements and training sets collected with the F-750 Produce Quality Meter. It can also export the data to a .csv file which can be opened with a spreadsheet program for easier manipulation and viewing. Data Viewer checks for updates upon start up and is highly recommended to update whenever an update is available.
---