Felix Instruments and Chantler Packaging Inc. at CPMA 2017
---
---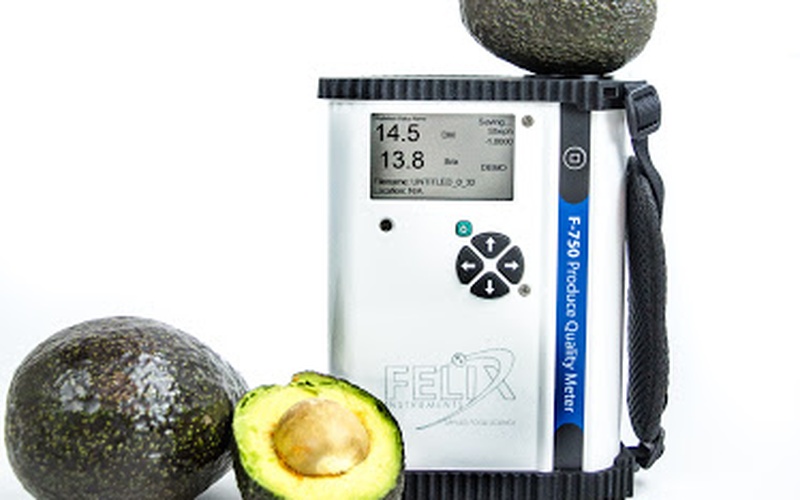 ---
FOR IMMEDIATE RELEASE:
Camas, WA – May 4th, 2017
Felix Instruments- Applied Food Science will be at CPMA 2017 in Toronto where they will be available to demonstrate their tools for measuring fresh fruit quality.
Alongside their entire range of ethylene gas analyzers, Felix Instruments will feature F-940 Store It! Gas Analyzer - a handheld tool that measures ethylene, CO2, and O2. The 'Store It!' was designed for Quality Assurance staff to increase shelf-life and prevent spoilage by taking rapid and reliable measurements of ripening gases throughout the storage process.
Felix Instruments' Application Scientists will also have the F-750 Produce Quality Meter available for demonstration. The F-750 Produce Quality Meter is an instrument that takes non-destructive measurements of internal qualities, like sugar and dry matter, in fruit using NIR (Near Infrared) spectroscopy.
As featured in the late March edition of Postharvest.biz, the F-750 has been successfully applied to multiple commodities, most recently sweet cherries and avocados, alongside its long and successful history as a non-destructive tool for determining mango maturity and optimizing harvest timing. Find these validated results in ongoing studies where Felix Instruments partnered with researchers at Central Queensland University.
RCPMA attendees interested in learning more about Felix Instruments can make an appointment directly with Felix Instruments Application Scientist Andrea Melnychenko, who will be attending the show along with Felix Distributor, Chantler Packaging, Inc. (located at booth 1622). Please contact Ms. Melnychenko at amelnychenko@felixinstruments.com or SMS 971-506-6796 to schedule an appointment to meet with her.
To learn more about the F-750 Produce Quality Meter and the F-940 Store It! Gas Analyzer, visit the Felix Instruments – Applied Food Science website or email sales@felixinstruments.com.
Additional information is available at the links below:
http://www.felixinstruments.com/
http://www.industry.mangoes.net.au/resource-collection/2014/9/19/australian-mango-industry-to-introduce-objective-quality-testing-in-wholesale-markets
http://www.abc.net.au/news/2015-11-10/nt-mango-farmers-turn-to-technology-to-make-sure/6927224
http://www.freshplaza.com/article/148997/NT-mango-harvest-restarts,-volume-up
Tags/Key Words: Felix Instruments, Food Science Instruments, F-750, mangoes, AMIA, Australian Mango Industry Association, mango harvest, NIR Gun, Fruit Maps
About Felix Instruments: Felix Instruments – Applied Food Science designs, engineers, and manufactures tools to measure fresh fruit quality. Growers, packers, and handlers use our instruments to manage produce quality and extend shelf life. Felix Instruments is a subsidiary of CID Bio-Science, Inc., which has been providing research scientists with plant science tools since 1989. www.felixinstruments.com www.cid-inc.com.
Press Contact:
Chelsea Gaya
---
Chelsea Gaya
Marketing Manager
1-360-833-8835 Ext. 217
---