How View Fresh is using the F-950 to show the efficacy of their MAP packaging!
---
---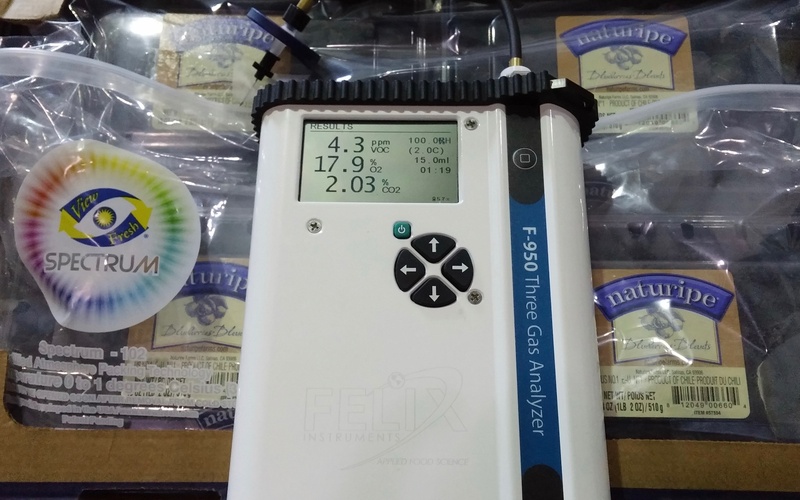 ---
View Fresh is a company based in The Dalles, Oregon that designs and manufactures a modified atmosphere packaging (MAP) bag. The bag is used to preserve and maintain fresh fruit for long-duration shipments and storage.
View Fresh customers demand excellent results. The View Fresh bag is a "tool" that packers and exporters use in conjunction with proper cold chain management (along with good fruit quality and condition) to achieve outstanding arrivals across the globe.
View Fresh uses the F-950 Three Gas Analyzer to measure the CO2 and O2 content inside the View Fresh MAP bag. Using the F-950, View Fresh collects data on C2H4 and RH for their customers. "The F-950 device enables us to show our customers that the gas evolution within the bag is behaving as expected," says Ryan Durow, Direct of Operations at View Fresh. "It is important for View Fresh to demonstrate, with 100% confidence, the performance of the bag. The F-950 is the "tool" we trust to deliver that critical information."
To learn more about the F-950 Three Gas Analyzer, please view the product page or contact us.
---
Judith Edwards
Marketing Manager
1-360-833-8835 Ext. 208
---