First F-940 Store It! leaves the building!
---
---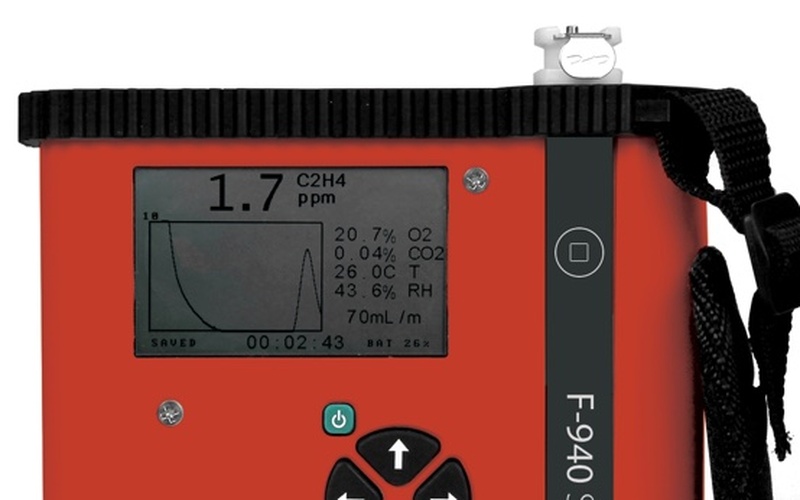 ---
We're excited to announce that the first F-940 Store It! Gas Analyzer has shipped, and even been celebrated with an in-house waffle breakfast (see for yourself on our Instagram)!
If you're a Controlled Atmosphere, storage, or packing professional who needs to monitor ripening gases throughout the storage process, here's why we think you're going to love this device:
It's fast and precise

—

results are displayed in under 30 seconds
It's lightweight and handheld, making it easy to transport anywhere
It connects to your PC or tablet wirelessly through Bluetooth or the included Wi-Fi SD card
It stores thousands of data points for later analysis
Its design is durable, intuitive, and fun (we love the bright color!)
If you're looking to make measurements of ethylene, CO2 and O2 in the 0-10ppm range, with a lower detection limit of 0.1ppm, this is the device for you! Ask us for a quote to learn more.
Not sure which ethylene analyzer is for you? Check out our Ethylene Ranges graphic!
---
Judith Edwards
Marketing Manager
1-360-833-8835 Ext. 208
---