Field Notes: University of Baja California Postharvest Team uses F-750 to perform Onions & Date Fruit models
---
---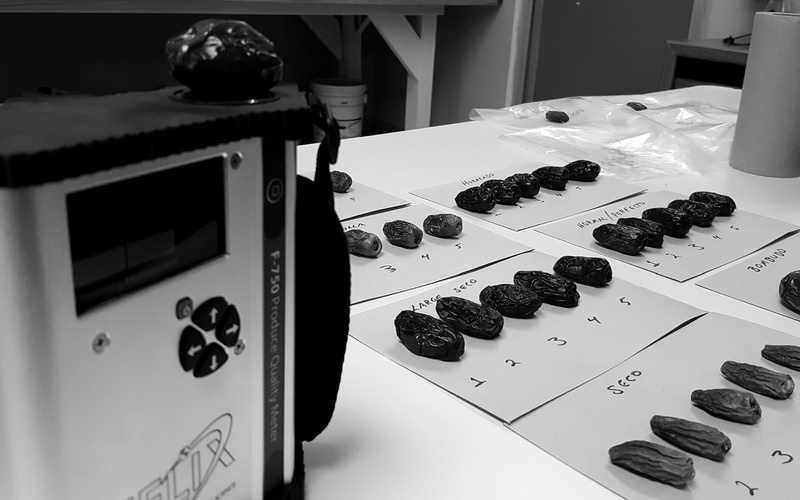 ---
By Margarita García-Guerrero, Undergraduate Student Associate to Dr. Alejandro M. García-López.
Dr. Alejandro García from the Institute of Agricultural Sciences, University of Baja California is using the Felix Instruments F-750 Produce Quality Meter on Mexicali onions and date fruit. Accurate, robust NIR models for non-destructive quantification of soluble solids content, dry matter, pH and possibly color in "Rasta" and "Kristal" onions will be developed in 2016 to be applied by growers, plant breeding, sellers and processors.
The F-750 is also being used to measure date fruit postharvest quality. It could provide a non-destructive way to quantify moisture, soluble solids content and browning index in "Deglet Nour" and "Medjool" varities. This study will provide predictive models which could be used by growers and retailers to assess date maturity.
To learn more about how the F-750 Produce Quality Meter is being used, visit the applications page on our website!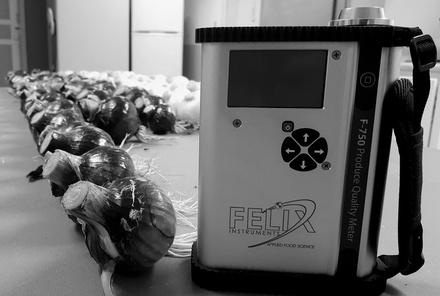 ---
Judith Edwards
Marketing Manager
1-360-833-8835 Ext. 208
---